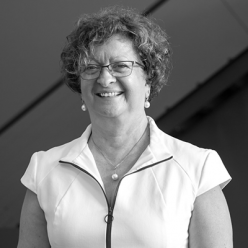 SERVICES
Team and Leadership Development
Leadership Coaching
Change Management Advice
EXPERTISE
Leadership
Conflict Resolution
Coaching
Team Development
ACCREDITATIONS
Team Management Profile (TMP)
Linking Leader Profile (LLP|360)
Opportunities-Obstacles Quotient (QO2) Profile
Experience
Tina specialises in minimising risk and strengthening leadership skills through TMS coaching and building team engagement. With 37 years experience in the public sector, Tina offers strong, practical, work-based solutions to organisations across all industries. With previous experience as an Organisational Development Consultant working as a sole trader over seven years and a Doctorate in Business Administration, Tina's research focused on the challenge of performance, leadership and change.


Testimonials
"Since Tina facilitated our team discussion, I feel that the team has a better understanding and greater acceptance of their colleagues' very different personalities and quirks. The discussions are now focused on mechanisms of managing our relationships and we are now armed with the tool to do this."
- Dr Heidi Smith-Vaughan, Menzies School of Health Research.
"Undertaking a team TMS profiling workshop with Tina dramatically improved the way we work together. It's given us the opportunity to identify our strengths and areas we need to work on. As a manager the TMS profile provided me with tremendous insight to improve on how I lead my team."

- Alice Plate, National Communications and Media Manager, Menzies School of Health Research.
Tina travels from Darwin, NT and is available to partner with organisations across Australia.