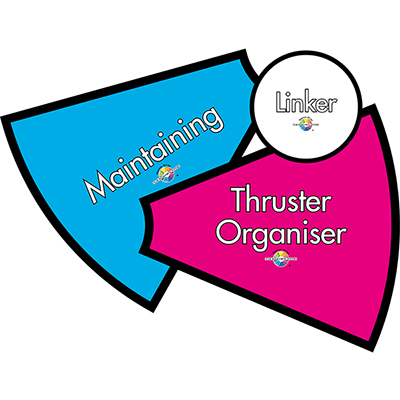 This set is made from magnetic sheets designed to attach to a whiteboard.
Set consists of:
8 Team Management Wheel segments plus Linker
8 Types of Work Wheel segments plus Linking,
4 work preference measures; and
8 work preferences eg Extrovert, Introvert etc.
Each Wheel is approximately 50cm in diameter.