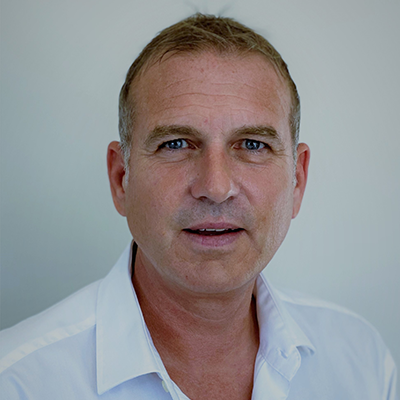 SERVICES
Team Development Workshops
Leadership Development Programmes
Strategy Development Workshops
Margerison-McCann Assessments and Workshops
360 Assessments, Workshops and Coaching
Change Management Workshops
Experiential Training
APPLICATION
Leadership
Coaching
Team Development
Programme Facilitation
ACCREDITED IN
Team Management Profile (TMP)
Opportunities-Obstacles Profile (QO2)
Window on Work Values Profile (WoWV)
Experience
John was recruited to join Team Management Services in 2011 as a workshop and programme facilitator and coach. Since that time, he has travelled extensively throughout NZ to Australia, Europe, USA and to SE Asia to deliver TMS products in support of their training and development initiatives in the Leadership and Team Development arena. Prior to joining Team Management Services, John held executive level positions working in General Management and Sales Management roles within the building and construction sector.
John's primary interest has always centred around the development of high performing teams and as a result the companies that he has been associated with set the industry standards and experienced significant revenue growth. He feels privileged to have been exposed to quality IP and collateral relative to Leadership, Team Development and Strategic Planning early in his career and have subsequently been able to utilise this to support the training, coaching, mentoring, influencing, development and management of others.
Testimonials
"I really enjoyed how the workshop was interactive. Starting with an activity where we wrote all that we loved about our colleagues (but have never stopped to tell them) was so affirming. This really set up the session to be positive and inclusive. It was a brilliant way to kick off the workshop. I also liked the way John told stories - it really brought the learning's to life."
- Contact Energy
"What differentiated this TMP Workshop from any of the others that I have done is the interpretation and translation of Profiles and what that means for interacting with other members of the team. It was practical and useful. Overall the best TMP session I have been involved with."
-Sue Kobar, National Manager Volunteering, IHC New Zealand Incorporated
John is available to partner with organisations from Auckland and Wellington, NZ.