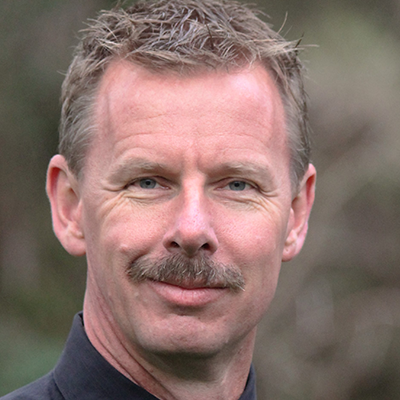 SERVICES
Profile Debriefs for TMP, QO2, LLP360
Group Process Facilitation through Change and Conflict
Executive & Leadership Coaching
Strategic Planning and Culture Change Facilitation and Consulting.
Leadership and Group alignment process to clarify Vision, Values,
Goals and Roles.
Incident Debriefing and 'Lessons Learned' Process to identify and
leverage Critical Developmental Experiences.
APPLICATION
Leadership
Coaching
Team Development
Programme Facilitation
ACCREDITED IN
Team Management Profile (TMP)
Linking Leader Profile (LLP|360)
Opportunities-Obstacles Profile (QO2)
Experience
Developing Leaders & Teams for more than thirty years, Vince has earned a reputation for consistently creating original and insightful change processes for both individual and organisational clients. Originally qualified & working in Outdoor Education and Adventure Training, which provided a technical and risk management perspective unsurpassed in the industry, Vince now challenges clients in a different space. Through his consulting, facilitation and coaching he continues to display a unique ability to create a 'safe' environment for participants where they can explore their comfort zone and challenge perceived limitations. As a facilitator, Vince will often tackle the difficult questions, encouraging the group to push past resistance to uncover untapped potential. Vincent consistently demonstrates the ability to successfully meet the varying needs of a diverse range of individuals and organisations.
With international consulting experience working across Australia, Asia, the United States and the United Kingdom he has developed an excellent global view of organisational and culture change. Vincent prefers to work with clients where outcomes focus on personal, team and organisational performance.
Testimonials
"As someone new to leadership coaching I was unaware of the power of it as a tool to explore my inner working. I have found leadership coaching with Vince a very thought provoking process that has challenged many of my thoughts about myself in both the work and personal context. Coaching is helping me open up my hidden potential and become a better leader, and more importantly, person."
- Chris Coghlan - Team Leader Delivery (ITS)
"Finally someone who is serious about getting into the nuts and bolts of specific company problems. Then design and facilitate a dynamic and thoroughly interesting training program that not only motivates it actually challenges how we think and act in the work place. Vince's passion and drive for what he does is fantastic and it has a wonderful positive affect on those he is training. Well done Vince and Enigma"
-Nicole Nye - Britz Tours
Vince travels from Melbourne, VIC and is available to partner with organisations throughout Asia Pacific.