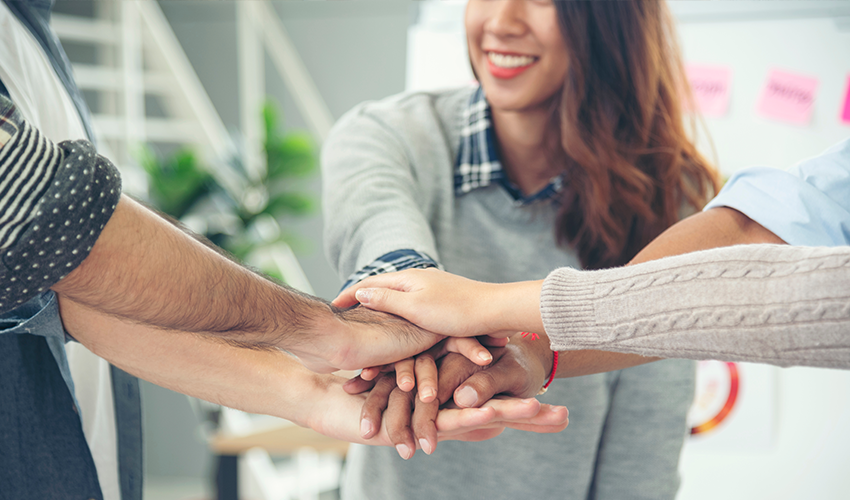 Harnessing Employee Preferences
With a priority to remain at the forefront of the PropTech industry, Equiem continues to prioritise their employees as the core of their competitive advantage. Deborah Greenwood-Smith, COO at Equiem and Accredited TMS Network Member spoke with Team Management Systems (TMS) about the implementation of the Team Management Profile (TMP) and the impact the programme has had on their organisational success and culture.
Challenge
Prior to Deborah joining Equiem as Head of People and Culture in October 2016, their HR department was purely transactional administration, consisting of a casual HR team member and a Recruitment Officer. Deborah was responsible for setting up the HR department as a genuine people and culture function, looking at ways to grow, empower and embed the talent of their people into the organisation. During Deborah's first week at Equiem the company welcomed three new executive team members into the business.
Deborah reinforced the value of providing the newly appointed Executive Team with tools to establish trust and respect early on, to allow for cohesive collaboration going forward. After bringing in an external leadership capability consultant, the two agreed that the TMP would be used within the Executive Team and throughout the organisation to support employee growth and assist in crafting senior management development plans.
The TMP allowed the individuals the chance to have a deeper understanding of themselves, how they interact with others and what experiences they are creating for their colleagues as a result.
"To this day, the TMP is still the most robust, researched tool out there, with the benefit of being deeply approachable."
Deborah facilitated TMP sessions during executive strategic planning team days, utilising the Profile and TMS language framework. This led to further sessions with the senior management teams which continued to cascade down to regional and global department teams. This flexible integration of the Profile suited Equiem as the necessity for change outweighed the potential extended time frame of a structured rollout.
Tips for Implementation
Anticipate potential roadblocks

- invest time into identifying potential pain points prior to implementation, ensure your executive team or stakeholders are onboard and inspire a deep personal experience with the Profile early on.

Identify your teams in need

- choose leaders and teams that are engaged and actively supporting the Profile's potential, this will ensure the team gets the most out of the Profile and that the TMS language is adopted by the company following the initial session.

Customise your sessions

- recognise that each team is different, tailor your sessions to suit your audience by acknowledging individuals differing preferences.
outcome
Deborah's direct reports consist of eleven team members, all of which underwent the TMP as a part of their onboarding. Through the integration of the TMP into everyday processes, Deborah has seen considerable progression as the team proactively combined their unique talents and strengths to develop an unstoppable, high performing team.
Key Impacts of the TMP
Positive cultural impact - the team naturally adapted to the TMS language and was able to communicate effectively with individuals, inside and outside their immediate team, by adapting their communication styles based on differing preferences.



Increase in productivity

- the team was able to triple the amount of work completed, while simultaneously improving quality within 18 months of working together.



Increase in employee output

- almost all team members were promoted to leadership roles or high-profile projects.
By acknowledging individual preferences Deborah and her team were able to identify gaps and opportunities to redesign the team's roles to work to their preferences.
"It is our diversity and differences that other people didn't know what to do with that has become our absolute strength."
Deborah shared an insightful anecdote which demonstrates the benefits that can arise from leveraging individual preferences.
Timothy*, a structured, detail-oriented IT tech and Isabelle* a flexible, creative training team member had worked together for three years, in close proximity. Although the pair sat seats apart, they were yet to collaborate on a project. After joining Deborah's team and undergoing the TMP profiling, both individuals acknowledged their differing preferences. Through identifying their differing preferences, the pair began to collaborate on producing clear, substantial instructional communication to the wider team. Combining Timothy's technical accuracy and Isabelle's clear communication, the pair were able to produce comprehensive, yet approachable communication.
Through the awareness of personal preferences, a more efficient and higher quality of work was achieved.
*Names used in anecdote have been changed to protect the privacy of individuals.
"We've had the most success with the Profile's shared language. Having the ability to describe something, where we both understand what I mean by it, means that not only can it cope with a low level of trust, but it allows for trust to be developed."