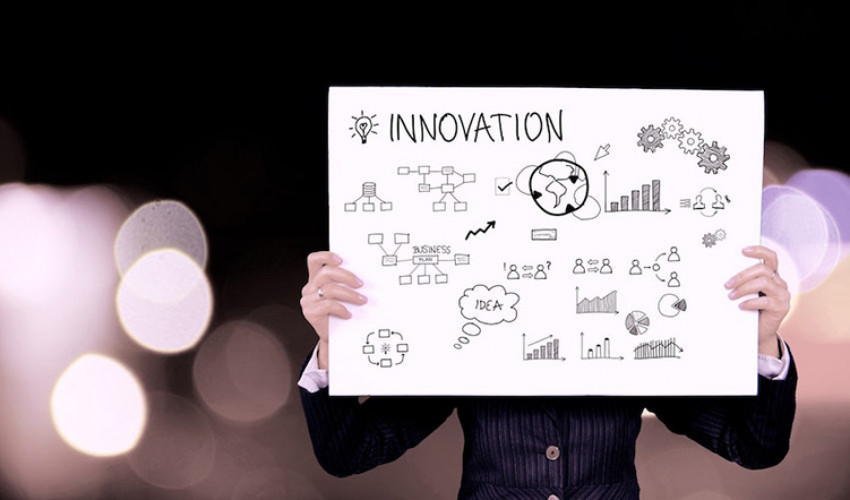 Engineers Unlock Creativity and Innovative Thinking
Challenge
The Singapore Institute of Materials Research and Engineering (IMRE), a government organisation dedicated to advancing materials understanding and technology, already has a long list of successful inventions under their belt, including painless needle injections.

When the IMRE wanted to supercharge creativity and innovation within their team of engineers, their Cluster Manager, Dr Emma Philpott called for assistance from the corporate training consultants at the British Council.
The British Council understood that for IMRE to achieve success, the strategy would involve encouraging the research engineers to innovate, communicate and understand each other.
Approach
To respond to this need, Rosie Crabb, Training Consultant at British Council, recommended the engineers participate in their programme called The Innovative Team. Rosie explains, The Innovative Team is a customised programme that helps companies learn how to generate more innovative ideas, solve problems in new ways and overcome obstacles that impede innovation.
Central to The Innovative Team programme is the use of the Team Management Systems QO Profile. The Profile is a self-assessment that offers insight into peoples approach to risk. The Opportunities-Obstacles Quotient (QO2) is defined as the ratio of the energy invested in seeing opportunities relative to the energy spent on seeing obstacles at work.
Rosie went on to say, Its important to have balance people who focus on the opportunities without seeing potential obstacles can make hasty decisions, whereas those who focus too much on the obstacles may never give the go-ahead to new projects or ventures. When we have a good ratio between opportunities and obstacles, we can be highly effective at transforming our goals into reality.
The QO2™
The QO2 Model is comprised of five sub-scales (Optimism, Moving Towards Goals Energy, Multi-Pathways, Fault-Finding and Time Focus) which together give an overall view of a persons approach to risk.
Rosie points out that we were able to relate the five sub-scales QO2 Model to the IMRE program in the following way:
Five Sub-Scales of QO2™
MTG Energy: the goal achievement dimension illustrates that innovation is not only about ideas, but about drive. Here we looked at how to set and achieve objectives and use motivation techniques to move past procrastination.
Multi-Pathways: the ability to generate lots of possible pathways around obstacles was related to understanding the different types of creative thinking and being prepared to take calculated risks.
Optimism: the psychological resource that gives people the generalised expectancy that they will succeed in their endeavors. This sub-scale helped the engineers to understand their approach to change and strategies for self-development.
Fault-Finding: the effort put into examining what might go wrong. The danger of too much or too little Fault-Finding in relation to innovation was explored.
Time-Focus: Here we examine where your attention is directed: future, present or past.
Rosie said, overall, the engineers' QO2 scores showed interestingly balanced perspectives across the main scale, although at the sub-scale level they were strong at Fault-Finding and low on Multi-Pathways. With this insight into the engineers' approach to innovation, Rosie was able to identify focus areas and deliver an intensive workshop that introduced the team to a variety of specific tools and techniques to help them to develop new ways of thinking.
Rosie goes onto explain that the high score on Fault-Finding meant that when new ideas were presented, the engineers first reaction was to look for all the potential faults, before considering how they might be made to work. Given their job role, being good at examining projects and new situations for possible problems is clearly a great strength, points out Rosie.
However, the flip-side of this is that people with high Fault-Finding may judge ideas too quickly and this has a negative impact on successful idea generation over time. We make the engineers aware of the potential impact of criticising ideas at the outset, while pointing out the benefits of their careful analysis.
For the engineers, a low to moderate score on Multi-Pathways sub-scale means that they are more likely to concentrate on only a few ways of doing things, and will often persist with one line of action until they get what they want. Furthermore, they may like to work to rules and procedures and prefer working on projects similar to ones that they are currently involved in.
This can mean that the engineers tend to prefer a traditional approach, so what we do in The Innovative Team Programme is to look at alternative ways of carrying out projects and help them to develop a process so they become more comfortable with generating alternative ways to achieve results, said Rosie. Its also helpful here to use the group since this work requires multiple points of view. We suggest the team forms a broader group drawn from a variety of disciplines within the company to focus on new ideas.
Outcome
According to Dr Philpott, the QO2 Profile was particularly applicable to the IMRE team. It provided exceptional insight into how the engineers see and respond to change, solve problems and how they handle risk, all important factors to consider when ensuring a supportive environment that encourages a stream of good ideas in the workplace.
"The feedback contained in the QO2 helped our engineers to take a good look at themselves. It was an opportunity for us to question our belief system, and the impact of this on innovation and change."
Rosie explains that it is this combination of the personal feedback in the QO2™ profile which identifies where we are now?, along with practical (and some unorthodox) approaches to problem solving and creative thinking that is the foundation of the programme. The programme is about challenging your thinking style and devising structures and systems to identify, develop and incorporate good ideas throughout the organisation, concludes Rosie.

Positive results followed quickly from the programme with the QO2 Profile helping to unleash innovative thinking and team-building. Dr Philpott reports:
"Our engineers understand themselves and each other better; they are much more likely to look at the people around them at work, and to be receptive to the different thinking styles and mix of talents. We cannot afford to stifle innovation in an organisation that drives science and technological advances in the Singapore economy and The Innovative Team programme coupled with the QO2 Profile has been instrumental in helping us move forward."