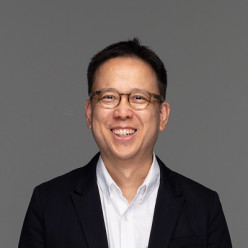 SERVICES
Internal Leadership Reputation Assessment and Coaching using Linking Leader 360
Executive Team Development Workshop using Team Management Profile and WoWV
Risk Orientation Assessment and Change Communication Workshop/Coaching using QO2
Authentic Leadership Model Development using TMS Profiles
EXPERTISE
Leadership
Coaching
Team Development
Programme Facilitation
ACCREDITATIONS
Team Management Profile (TMP)
Linking Leader Profile (LLP|360)
Opportunities-Obstacles Quotient (QO2) Profile
Window On Work Values (WoWV) Profile
Experience
Dr. Hoh Kim is the founder, head coach, and lead facilitator at THE LAB h. He has over 20 years of experience at the upper echelons of public relations, communications, and crisis management. As a sought-after executive communication coach, Hoh teaches that influence, insight, and interaction are the ultimate currencies in the digital age. Hoh lives in Seoul, Korea where he runs his own woodshop, writes, publishes, and asks the right questions to guide today's corporate leaders to the source of their most persuasive voices.
His academic works have been published in international journals including Frontiers in Human Neuroscience (2019) and PLOS One (2015), and he has contributed a chapter in the Handbook of Crisis Communications (2022). In Korea, he wrote six books and translated four books. One of his books was translated into Taiwanese and Vietnamese.
SUCCESS STORIES
Paving Student Career Pathways
Testimonial
"I have worked with Hoh a number of times as a TMS client for 3 years. I find working with Hoh an absolute pleasure! He has the essential characteristics of a great management consultant and coach: analytical, intelligent, asks brilliant questions and draws insightful connections, focussed. Alongside this, he is humble, kind, wise, and shares his knowledge generously. I would recommend Hoh to anyone looking for an exceptional coach or consultant."
- Clio Robertson, TMS Master Trainer
Dr. Kim travels from Seoul, Korea and is available to partner with organisations throughout Asia Pacific.