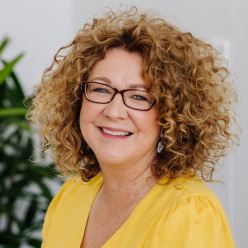 SERVICES
Leadership coaching
Leadership development workshops
Team development workshops
Change management consulting and support
EXPERTISE
Leadership
Coaching
Team Development
Programme Facilitation
ACCREDITATIONS
Team Management Profile (TMP)
Linking Leader Profile (LLP|360)
Experience
Juliet is a leadership and change management specialist with over 20 years of consulting experience across listed, private, government and not for profit organisations.
Passionate about good leadership, Juliet specialises in helping leaders plan for and guide their teams through culture and process change, focusing on engaging all relevant stakeholders and building leadership capability to develop and deliver sustainable change.
Juliet's strategic focus, strong facilitation skills and extensive coaching experience enable her to work with boards and senior leadership teams through to frontline teams, helping leaders to translate their vison and goals through their organisation and engage and motivate their teams to deliver these. Juliet starts with self awareness and works with leaders to build trust within their teams.
Juliet also has an online community helping business owners and managers develop their leadership effectiveness and confidence.
Testimonial
"I had been working in a new role and had been promoted to a team leader, when some challenges arose in the team. I knew I needed to enhance my self-awareness in this new role, and understand how I lead best so I can draw up my team. Working with Juliet has helped in so many ways. From understanding myself and understanding people better and why they might react a certain way, to how to build and maintain trust. The Team Management Profile also helped me understand how I'm likely to lead in any given situation, how I would deal with people who are on the opposite side of that approach, and how I might navigate working with them. Surprisingly, a coordinator I work with noticed the changes I was implementing thanks to my work with Juliet and praised my leadership approach. I was feeling more confident as a leader, but I didn't expect others might have noticed it too."
- Anne Cooper, Region Lead, Outback Futures
Juliet travels from Melbourne, VIC and is available to partner with organisations across Australia, New Zealand and the United Kingdom.