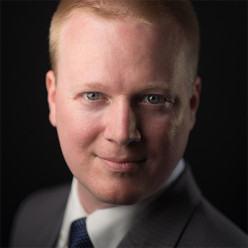 SERVICES
Team Workshops

Executive and leadership coaching
Face-to-face facilitation with optional blended learning
Virtual facilitation
Communication and collaboration programs
Persona branding and career coaching
EXPERTISE
Leadership
Coaching
Team Development
Programme Facilitation
ACCREDITATIONS
Team Management Profile (TMP)
Linking Leader Profile (LLP|360)
Window On Work Values (WoWV) Profile
Experience
Robert has over 18 years of business training and coaching experience on all 7 continents. He is author of Hybrid Live Guide, a detailed book about creating and facilitating hybrid workshops. After completing his Masters in Communication studies at the University of Arkansas, USA as well as Oxford and Cambridge, UK, he began his career first in North America training politicians, organization administrators, and sales representatives in order to refine their rhetoric and persuasion. Robert worked as a researcher and consultant for global businesses and their agents in 6 countries.
In Asia, Robert is a former faculty at Sungkyunkwan University, Seoul. He currently works with Fortune 100 and S&P Asia 50 companies throughout the APAC region conducting workshops and coaching management in presentation, negotiation, personal branding, intercultural communication, influence, writing, and other skills. Robert excels at both in-person and virtual facilitation and designs every workshop with a high-level of interaction. Robert is twice a Distinguished Toastmaster in Toastmasters International and was a World Championship of Public Speaking semi-finalist in 2014 and 2015.
In addition to Team Management Systems certifications (Team Management Profile and Linking Leader Profile 360), Robert has a Master Trainer and Coaching Certificate through the Association for Talent Development as well as numerous other accreditations.


Testimonial
"Robert made our Team Management Systems workshop efficient throughout the process, from pre-session planning to post-session consultation. The live workshop was extremely interactive and our group was constantly moving around the room on different scales and on the Team Management Wheel. Our team crafted a communication contract during the session that we still use today when working on team projects. We look forward to having Robert back in our office (or online as needed) for our next follow up session."
- Business Development Manager, Global Marketing Agency
Robert travels from Hong Kong and is available to partner with organisations across the globe both face-to-face and virtually.