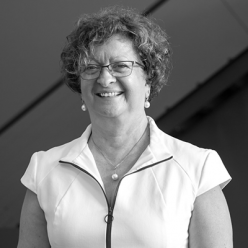 SERVICES
Team and Leadership Development
Leadership Coaching
Change Management Advice
EXPERTISE
Leadership
Conflict Resolution
Coaching
Team Development
ACCREDITATIONS
Team Management Profile (TMP)
Linking Leader Profile (LLP|360)
Opportunities-Obstacles Quotient (QO2) Profile
Experience
Tina specialises in minimising risk and strengthening leadership skills through TMS coaching and building team engagement. With 37 years experience in the public sector, Tina offers strong, practical, work-based solutions to organisations across all industries. With previous experience as an Organisational Development Consultant working as a sole trader over seven years and a Doctorate in Business Administration, Tina's research focused on the challenge of performance, leadership and change.


Testimonials
"I had the privilege of working with Dr Lambert as Director of Nursing and Midwifery, where she provided invaluable team and leadership development training to our nursing and midwifery leaders. Dr Lambert's approach was truly transformative - she skilfully tapped into each team member's strengths, fostering a sense of unity and collaboration among us. What stood out the most was Dr Lambert's remarkable ability to connect with audience of a profound level. Her sessions were not just informative; they were engaging and inspiring, leaving a lasting impact on all of us. The feedback from our team was overwhelmingly positive, highlighting her capacity to provide us with the tools to work as a cohesive and high-functioning team.
Thanks to the program led by Dr Lambert, our nursing and midwifery leaders are now equipped with practical strategies that we collectively agreed upon. These strategies have enhanced our communication and mutual support creating a positive work environment that fosters growth and collaboration.
We are genuinely excited about the prospect of continuing our partnership with Dr Lambert. Her expertise and guidance are instrumental in helping us develop our own high functioning nursing and midwifery teams. I wholeheartedly recommend Dr Lambert to any organisation seeking transformative leadership and team development."
- Shernell Luckie, Safety and Quality Gove District Hospital, East Arnhem Region NT Health
"Since Tina facilitated our team discussion, I feel that the team has a better understanding and greater acceptance of their colleagues' very different personalities and quirks. The discussions are now focused on mechanisms of managing our relationships and we are now armed with the tool to do this."
- Dr Heidi Smith-Vaughan, Menzies School of Health Research.
"Undertaking a team TMS profiling workshop with Tina dramatically improved the way we work together. It's given us the opportunity to identify our strengths and areas we need to work on. As a manager the TMS profile provided me with tremendous insight to improve on how I lead my team."

- Alice Plate, National Communications and Media Manager, Menzies School of Health Research.
Tina travels from Darwin, NT and is available to partner with organisations across Australia.