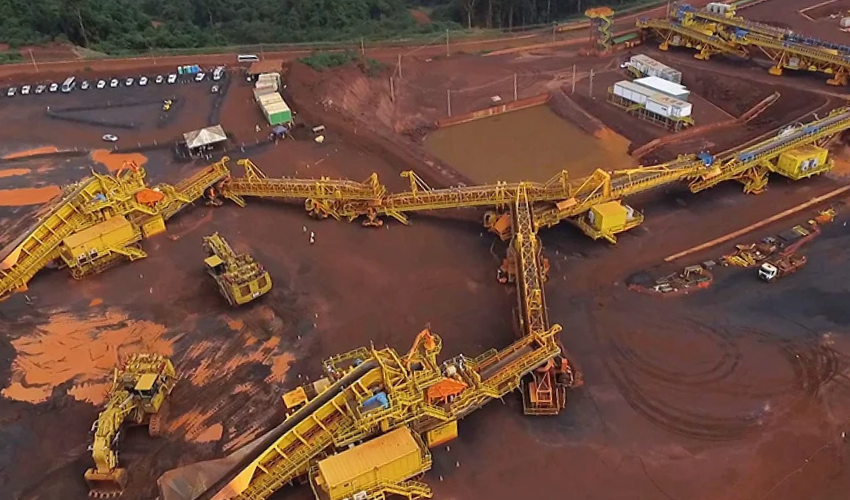 Driving Global Project Team Performance
This success story and the invaluable insights shared were made possible through the expertise of TMS Associate, Kasia Kondas.

Explore more about Kasia, including her wide range of services, impressive qualifications, and glowing testimonials by clicking here.

To download a PDF version of this success story click here.
Challenge
Vale, a leading Brazilian mining corporation with a global footprint, selected SKM (now Jacobs Engineering) to design a relocatable conveyor system for their S11D Project at the Ferro Caraj·s Mine in Brazil. This mine stands as the second-largest open-cut iron ore mine in the world, producing over 80 million metric tonnes annually.
John Stevens, a Senior Project Manager for the S11D project, was faced with a significant challenge – to successfully initiate the first truckless extraction at Ferro Caraj·s Mine. This project required the coordination of two engineering teams – one in Brisbane and one in Brazil – to work closely together to design an innovative conveyor belt technology to replace trucks in this open-cut mine in Brazil.
Stevens led the S11D project team, consisting of lead engineers and teams of electrical engineers, mechanical engineers, structural engineers, project controls and administration staff. He knew there would be unforeseen challenges, as a relocatable conveyor system hadnít been built on this scale before.
Working proactively, Stevens recognised the importance of addressing project risks well before they impacted project outcomes and success. The two engineering teams had to bridge language, cultural and time zone challenges to be successful. The Australian team was the larger of the two teams and aligning and integrating with the Brazilian team was critical to success.
"One of the challenges with running a large project team is managing people. The different personalities, cultural differences and leadership styles of team leaders often result in internal friction. This was seen as a risk to my project, and something we wanted to address."
Approach
John Stevens partnered with Kasia Kondas, project team development specialist, to mitigate the communication risk and bring the two teams together to work as one.
Kasia designed and facilitated a 12-month team alignment and integration program that started with aligning the management team in Brisbane, followed by the functional teams in Brisbane, and then finally the Brazilian team.
To commence the journey of self-awareness, all members of the leadership team completed a Team Management Profile (TMP). This was an integral step in formulating a team charter that outlined the core elements of their collaborative approach. In essence it answered the questions of what they will do, and how they will do it.
A new level of project leadership was required so that the leaders were equipped with the skills to drive engagement, which in turn drove performance. Kasia combined her high-performance team development approach with individual 360-degree coaching for all the leaders to support their development.
Refresh and realignment team sessions were also conducted, and involved any new team members completing a TMP. This created a common language across the teams and aided in cross-functional collaboration.
The last step was to integrate the Brazilian team which again started with all team members completing the TMP. Understanding the different national culture styles of Brazilians and Australians was key to bridging the cultural and geographic gap, so the group also engaged in team-building activities that focused on developing their Linking Skills.
Project pulse checks and lessons learned were conducted throughout the 12-month team program to assess team progress and implement further strategies to address performance gaps.
Outcome
Kasia's team alignment and integration program ensured the two teams came together on a regular basis, mitigating the primary risk of miscommunication. A high-performance team culture was built, team health was maintained and a free flow of information across functional teams was facilitated.
The Team Management Profile provided the whole project team with a deeper understanding of themselves and their team members. This helped break down the geographic and cultural barriers between teams and regions and sparked noticeable improvements in collaboration, relationships and teamwork.
Ultimately this proactive intervention meant this innovative project was completed more efficiently and exceeded project goals. A key success factor with a major capital project like S11D is driving project outcomes through a fully integrated high-performance team, which is only achieved with a truly collaborative approach.
"The team program has been instrumental in fast-tracking project team performance and creating alignment around project goals. Kasia was recommended and has been fantastic. The techniques and energy she applies to facilitating team development are first class."
John Stevens

Team Management Profile 2023 Norm Data