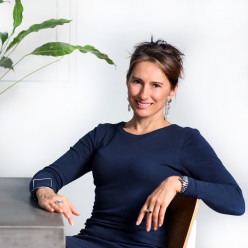 SERVICES
People engagement and culture strategies
Leadership agility programs and coaching
Strategy and team alignment programs
Culture integration and alignment post M&A
High performance team training and systems
Change management strategies and programs
Agility, emotional intelligence and resilience training
Psychometric assessment & profiling
EXPERTISE
Leadership
Coaching
Team Development
Programme Facilitation
Change Management
Business Innovation and Transformation
ACCREDITATIONS
Team Management Profile (TMP)
Opportunities-Obstacles Quotient (QO2) Profile
EXPERIENCE
Kasia is an experienced People, Culture and Change leader supporting businesses and major projects with strategic HR/ER, team alignment and culture, leadership and capability development, coaching, facilitation, change management as well as strategic consulting.
She has 8 years international experience and over 20 years' experience in People & Culture leadership roles with Thiess, SKM and Deloitte in Australia and Europe as well as People & Culture consulting. She has a strong track record in leading teams and providing consulting expertise as well as delivering organisational capability, culture and change programs across industries including engineering, resources, utilities, transport, financial services education, R&D, automotive, as well as the arts and culture.
Kasia has also held lead roles in Daimler Chrysler's transformation including significant capability build during JV culture integration in The Netherlands.
She provides strategic and operational level advice and services specifically tailored to business and project needs to grow and transform, improve performance and effectiveness, reduce people risks and develop strategic capability.
Kasia is a registered psychologist with a business performance consulting and industry background which provides her with a unique perspective to support her clients to achieve their goals. Her approach combines her performance psychology and behavioural science insights with strategic business focus in a way that empowers people, creates value, and builds genuine long-term partnerships. She looks forward to working with you and your organisation to unleash peak performance in your business, projects and teams.
SUCCESS STORIES
Designing for the Future – TVS Architects
Driving Global Project Team Performance – Jacobs Engineering
TESTIMONIALS
" We were experiencing the inevitable challenges that come with a fast growing team. The LEAP program with Kasia has helped TVS develop a high performance team culture much more quickly than it would have organically. We have so many new insights about each other and clearer picture of how to work together effectively. "
Michael Kisluk - Managing Director, TVS Architecture & Interiors
"One of the challenges with running a large project team is managing people. The different personalities, cultural differences and leadership styles of team leaders often result in internal friction. This was seen as a risk to my project, and something we wanted to address. Kasia was recommended to me by one of my colleagues, and she has been fantastic. The techniques and energy she applies to facilitating team development are first class. I would highly recommend her and her services to any colleague or company."
John Stevens – Senior Project Manager, Jacobs (formerly SKM)
"Kasia has provided invaluable support to our SME, guiding and facilitating our annual program of team alignment and effectiveness, which has transformed the culture of our organisation to one that is positive and constructive. She has been integral to our strategic planning with the board, and as a professional mentor has supported me to set and achieve leadership goals. This long-term relationship has broadened to engagement of Kasia's change management expertise to support our staff through an organisation-wide business system upgrade to Salesforce and Office 365, and through an organisational redesign, upgrading and improving recruitment and selection and HR practices. I am sincerely grateful to have Kasia in my court, and would highly recommend her collaborative approach to supporting leaders to improve business, project and team performance in any business."
Kerryanne Farrer – CEO, Flying Arts Alliance Inc
"At a time when our firm went through significant change we engaged Kasia to help make the transition to a new management and organisational structure as smooth and consultative as possible. Kasia's expertise in organisational strategy, business transformation and performance coaching helped communicate the future direction of the firm in a professional yet relaxed and engaging manner. Kasia has an in depth understanding of the dynamics of an organisation and how to encourage and empower individuals to excel. I would highly recommend Kasia as a motivating and successful change agent."
Erica Strasser - Managing Director, Kador Engineering
Kasia travels from Brisbane and Gold Coast, QLD and is available to partner with organisations across Asia Pacific.