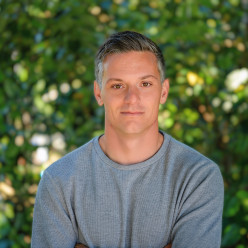 SERVICES
Career Coaching
Leadership and Executive Coaching
Agile Project Managers Coaching
Strategic Workshops
Interview Coaching
Sales Coaching
EXPERTISE
Leadership
Conflict Resolution
Career Planning
Coaching
Team Development
ACCREDITATIONS
Team Management Profile (TMP)
Linking Leader Profile (LLP|360)
Opportunities-Obstacles Quotient (QO2) Profile
EXPERIENCE
Giuliano's coaching centers on people, emphasizing that high IQ alone isn't enough without strong interpersonal skills. He partners closely with IT and sales professionals to address tactical and political challenges, guiding clients toward self-reliance and personal success. He's helped many professionals overcome career obstacles.

With eight years in consulting, Giuliano specializes in tech, sales, and marketing. He's aided leaders in a global software firm across Sydney, Singapore, and Dublin, facilitating promotions during organizational shifts. Giuliano also collaborates with Cyber Security Engineers in a large tech company, navigating complex landscapes. Additionally, Giuliano consults with marketing and development agencies, aiding senior executives in process improvement and strategy execution. He plays a strategic role in people and talent management and is not afraid to get hands on in a business.
TESTIMONIAL
"Where to even start! Giuliano popped up in my LinkedIn feed when I most needed it! I've gone through some immense changes in my career recently and needed some assistance navigating these new waters, making some tough decisions, navigating different leadership styles, and making career altering pitches to my C-suite.
In less than 14 days and at short notice, Giuliano listened patiently (and actively), made time for me during a huge crunch period - a paid session and a follow up at no cost to ensure he helped me see through my massive changes to the end. He's been invaluable, and most of all kind. He didn't sugarcoat anything and instead pushed me to understand the why behind everything I was uncovering about myself and leadership style.
I can't wait to work with you again when I am able to, Giuliano. You made me feel heard, safe, and helped me see some deep truths about my future growth opportunities. Thank you!"
Giuliano offers consulting services Australia wide and internationally.