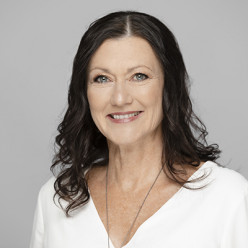 SERVICES
L

ocal Government Programmes

Leadership Mentoring and Coaching
Human Resources Consulting
Strategic Planning
Team Coaching for Accelerated Performance
Business Process Improvement
EXPERTISE
Leadership
Career Planning
Coaching
Team Development
ACCREDITATIONS
Team Management Profile (TMP)
Linking Leader Profile (LLP|360)
Opportunities-Obstacles Quotient (QO2) Profile
Experience
Blyde (pronounced "Blady") is a human resources consultant, leadership mentor, facilitator and accredited team coach with extensive experience in senior roles across a range of industries including Local and National Government, software, commercial enterprise and regulatory bodies.
The founder of Professional Coaching Solutions, Blyde's blended approach of HR consulting, mentoring and coaching is complemented by a degree in Psychology and other qualifications, certifications and accreditations, enabling her to help individuals and teams across all levels in the organisation achieve high performance.
Professional Coaching Solutions partners with highly respected associates who share their passion for helping leaders improve their HR return on investment through improving capabilities, streamlining processes and development of their people in alignment with the Australian Business Excellence Framework. Combining a solid understanding of human elements and business strategy, local government expertise and a background in HR and Payroll systems (including Sage VIP Premier Payroll & HRM, Aurion and Pulse Software), Professional Coaching Solutions adds value beyond standard business process improvement, helping corporate clients find solutions through workforce planning, HR strategies, leadership development programmes and processes to relieve them from time-consuming inefficiencies.
Working alongside heart-centred leaders who are serious about guiding their teams towards peak performance, Blyde follows a holistic, systemic approach towards leadership and teams. She is passionate about team coaching and enjoys helping career-driven professionals and executives feel accomplished in their dream job, develop a higher level of self-awareness, nail their interviews, lead with confidence and break through other barriers that have been holding them back from achieving career success.
Blyde travels from Coffs Harbour, NSW and is available to partner with organisations throughout Australia, New Zealand and South Africa.