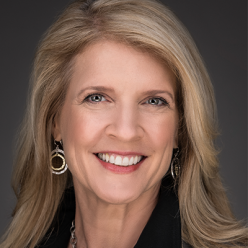 SERVICES
Executive Coaching
Team Effectiveness Coaching
EXPERTISE
Leadership
Team Building
Coaching
Team Development
ACCREDITATIONS
Team Management Profile (TMP)
Linking Leader Profile (LLP|360)
Opportunities-Obstacles Quotient (QO2) Profile
Window On Work Values (WoWV) Profile
Experience
Debra Loftus, Ph.D. improves the leadership of today's organizations so they can better meet the challenges of tomorrow. Her unique appeal as a leadership coach comes from three distinct aspects of her expertise: the analytical mind of a behavioral scientist, the pragmatic wisdom of a seasoned business executive, and the insightfulness of a trusted counselor. For the past 18 years, her company Liminal Solutions has delivered custom solutions on a wide range of topics including leadership effectiveness, team development, and organizational change management. She has been a sought-after advisor to many C-suite and senior leaders, as well as provided innovative leadership development for some of the world's largest corporations. She has also provided perspective to the executive leadership of a number of non-profit organizations.
Debra is deeply experienced in the field of psychology, having earned doctorate and master's degrees from Northwestern University with specializations in both clinical and personality psychologies. She also completed a one-year doctoral internship at the Harvard University School of Medicine. Her most recent academic career includes over 7 years of teaching graduate school-level leadership classes at Northwestern University.
Testimonials
"I wanted to follow up on our TMP session last week. The program was truly outstanding and my leadership team left wanting more...several sidebar conversations since our session tell me that we made some really good progress. You did a great job of explaining the tool and the thinking behind it. You also helped us better understand the practical implications. I lost count of the number of 'ah hah' moments during our session. You also succeeded in holding your own with my sometimes challenging 'thinkers.' Thank you so much for a very valuable session!"
- SVP and General Counsel, Healthcare Industry
"I have worked with Deb Loftus twice – once in the field as a RAM and once in my current position in-house. She's quite good at helping people figure out their work style preferences and in building team cohesiveness through exercises and workshops."
- Regional Sales Director, Pharmaceutical Industry
Debra travels from Chicago, US and is available to partner with organisations across the US.