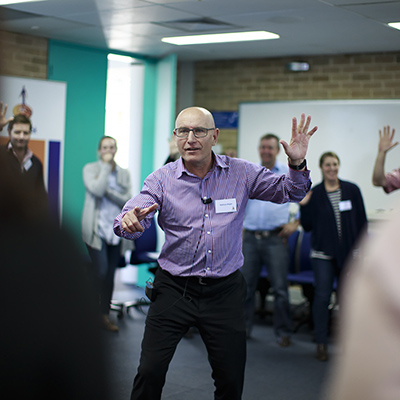 SERVICES
Team Kickstart
Team Accelerator
Executive Coaching
Leadership Development
Communication Skills for Leaders and Teams
APPLICATION
Leadership
Team Building
Coaching
Team Development
ACCREDITED IN
Team Management Profile (TMP)
Experience
Matthew has over 18 years of professional experience in enhancing individual and organisational performance. He is passionate about creating spaces where people transform. He has strong facilitation and coaching skills which enable individuals, teams and organisations to realise their potential. Matthew's balanced approach facilitates a collaborative environment for open discussions, while his ability to hold individuals and teams to account gets results and sets benchmarks to maximize return on investment for his clients. Where possible he uses action learning and experiential activities to foster an environment of feedback that engenders behavioural change – not just theoretical knowledge.
Matthew's company Aurora People prioritises providing clients with experiences that help people see the concepts in action and in their behaviours. This has the wonderful side-effect of making it fun. Matthew also focuses on providing a learning environment with a balance of support and challenge for all participants.


Testimonial
"Matt's training had the most incredible impact on the team. Just doing reviews and getting feedback and people who had problem behaviours are noted as improving immensely. I observed that but am happy to see it is acknowledged by others. Very happy with the progress and how the team is getting on. I also benefitted from the insights I gained on the individuals."
- Lyn Andary, Challenger
"Matt worked with my team at Yum on two occasions, each time adding an enormous amount of value. He presents great concepts and challenges the team to be the best they can be as individuals, as well as work well together as a team. He read the team's needs incredibly well, pushing their boundaries, yet facilitating in a way that enabled us all to have fun while learning. As a result of internal recommendation, he has gone on to work with other teams within Yum. I would have no hesitation about using Matt in the future."
- Bruce Perkin, Food Quality Manager, Yum Foods
Matthew travels from Sydney, NSW and is available to partner with organisations across Australia and throughout Asia Pacific.